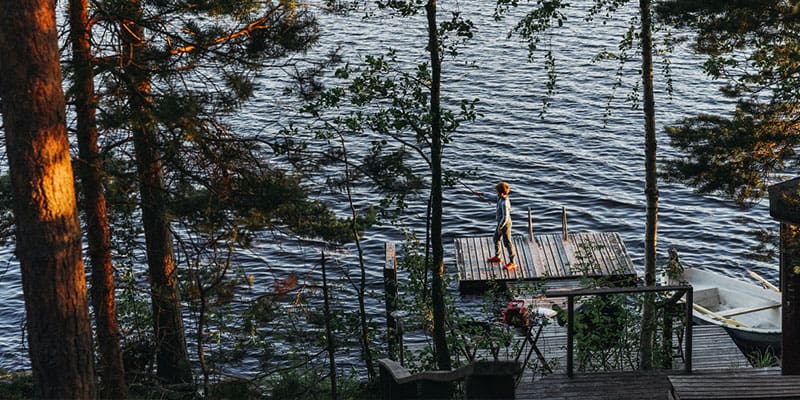 Here at Renegar Construction, we want to help you enjoy time on the water as much, and as conveniently, as possible. The best way to ensure that you can take your boat, canoe, or paddleboard out as much as you want to is to have a private dock put in. The most popular type of dock for residential use is known as a floating dock, and in this article, we'll go over more about how they work.
As the name states, floating docks are designed to float on the surface of the water. This makes them great for bodies of water that experience a lot of variation in water level, as the dock will be able to rise and sink along with the water, and therefore accommodate the changing tides or other currents without fuss. Floating docks use the force of buoyancy to stay up–essentially, this means that weight of the dock is spread out so that the downward force it exerts is less than the upward force of the water. When choosing a floating dock, make sure that its buoyancy level is greater than 70%–and we at Renegar Construction recommend looking for a level of at least 85%.
In addition to rising and falling with the water level, floating docks are also an ideal choice for boat-owners because they allow the dock to move with your craft. With a fixed dock, your boat might drift into the structure, creating painful jerks for you and your passengers, but a floating dock will drift in the same current and prevent such impacts. We at Renegar Construction hope that this article has been helpful, and we encourage you to give us a call if you have questions.