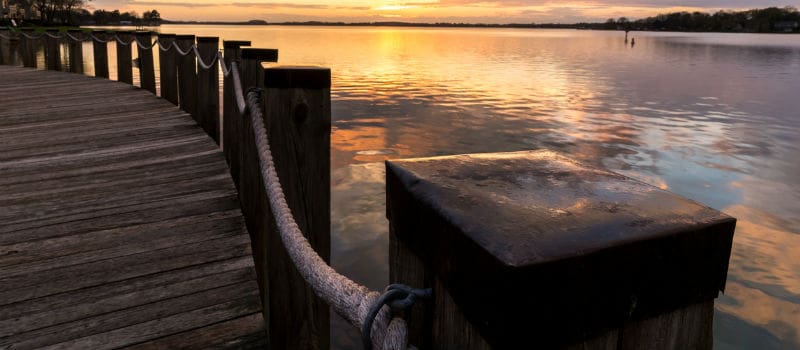 Having a dock at a waterfront property is a huge benefit both to your enjoyment and to increase the value of the property substantially. You might be tempted to consider dock construction a DIY project, particularly if you are handy with building things. There are a few reasons, however, why you should rethink this because it will save you a lot of grief to leave dock construction to our professionals at Renegar Construction here in the Lake Norman, North Carolina area.
One of the biggest reasons is the requirement to follow all Lake Norman Shoreline Management Guidelines and other regulations. You need to know what is necessary in order to begin new dock construction, replace an existing dock, or even repair an existing one. For example, in order to get a permit for private dock construction, your lot must have at least 100' of shoreline and meet other stipulations before Duke Energy will grant the permit.
You can read up on the Duke Energy shoreline management guidelines, but a professional dock construction company will already know what they can and cannot do. They've done it countless times, so they know the issues that need to be addressed. Keep in mind that an unpermitted dock will adversely affect the value of your property and will likely cost you plenty in fines.
A professional can also address other options should dock construction be taken off the table. Other shoreline management techniques such as a sea wall and rip rap can be entertained, although there are regulations on those as well.
Here at Renegar Construction, we have had 15 years to navigate the permit process and how to successfully perform dock construction and repairs, so you do not run afoul of the regulatory agencies. Let us help you have the waterfront property you desire, so you can enjoy the many waterfront activities that are the reason you purchased your home in the first place.