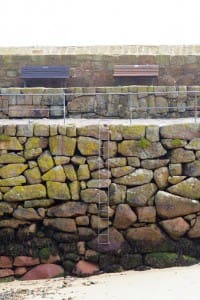 In the battle of man vs. nature, the former is constantly using design and innovation to combat adverse conditions and weather that remains beyond their control. For example, take the idea of retaining walls, which are structures that have been designed proactively to restrain soil in areas where there are undesirable, unnatural or pronounced slopes.
Retaining walls have historically been used in countries with a large diversity of mountainous terrain, which poses natural threats such as extreme flooding or landslides, so private and public bodies are required to invest in designs that can help combat these. The installation and construction of retaining walls is a key element of this battle and one that's always subjected to innovative ideas. As a result of their inherent stability, retaining walls are also used in countries that are less geographically diverse.
Moreover, they may be used in efforts to prevent flooding and the shattering impact it has on homes and businesses. If you consider how heavy rainfall can flood rivers and create unstoppable surges of water, it stands to reason that areas below ground level or along descending slopes will be at considerable risk of devastation. By building retaining walls in key locations, it's possible to safeguard those in threatened areas. When the walls are integrated and reinforced with steel, they can go a long way in protecting people and structures.
From dredging services and dock systems to retaining walls, floating docks and sea walls, our team at Renegar Construction can help with any project in the Lake Norman area of North Carolina. Contact us today for more information.