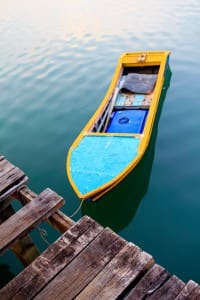 When a boat dock begins to age, it does so very slowly. Over time, many small and almost imperceptible changes signal that the dock is not as resilient as it once was. Boat dock repair can be a solution to many of these issues, and working with a trained professional can help you determine whether boat dock repair or boat dock replacement is the better solution for your particular case.
1.   Identification of the issues affecting your dock will help with the diagnosis of the problems and direct toward the proper remedies. Warped or missing boards, increased splintering of wood, and the feeling of lessened stability while on the dock can all signal weakness or weathering of the dock superstructure or of the supports. The exact types of issues to affect any given dock depend on the type and materials of construction, the age of the structure, and the location of the dock in relation to larger land and water formations.
2.   In some cases, the remediation of all of the issues affecting a given dock may be equal or greater to the cost of a new dock. In some cases, dredging or building a retaining wall can shield a dock from greater harm and provide a more secure area for mooring whatever watercraft might be in use.
3.   Additions to, reinforcements of, or new construction of your boat dock should be done by experienced professionals who can help you increase your use and enjoyment of the space without breaking the bank.
For all of your boat dock repair or replacement needs, let us at Renegar Construction show you why so many satisfied customers in North and South Carolina trust us with their docks and other marine construction. Contact us today!