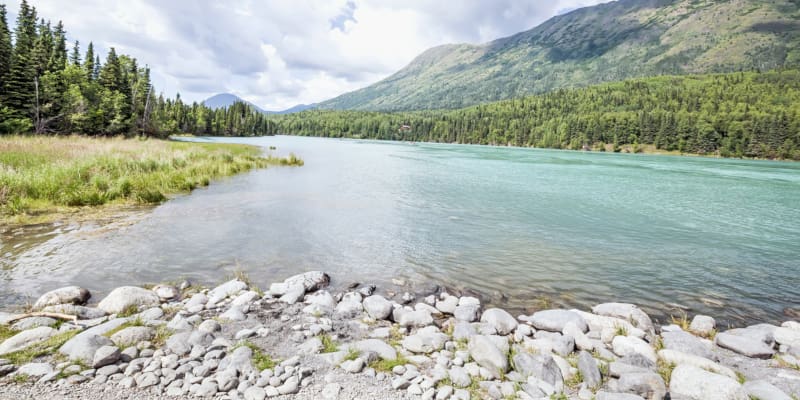 When you live on the water, you have firsthand knowledge of its destructive power. The continuous waves beating on the shore can cause erosion issues, especially after a big storm. While there are several things that you can do to combat the erosive nature of your shoreline, one of the most effective ways is also the most natural: river rock.
You might think of river rock as the small stones that are used in landscaping. While these are certainly a type of river rock, the river rock used to protect your shoreline is much, much larger! A strong border around your shoreline built of large, carefully placed river rocks serves as a barrier and protection for your shoreline.
When considering river rock to protect your shoreline, you need to choose a supplier and construction company carefully. River rock and other large stones can get expensive fast, so you'll want to find a company that strikes a good balance between quality and competitive pricing. Additionally, you'll want to consider your river rock border as an investment, since it works as a type of insurance to ensure the longevity of your shoreline.
There are many different ways that you can create your river rock border, so an experienced marine contractor is an absolute must. Ensuring that you have someone with experience and firsthand knowledge of marine construction can ensure that your river rock shoreline protection goes in smoothly and will stand up to the force of the waves.
At Renegar Construction, we want to help you with your shoreline construction using river rock. We have materials at competitive prices, years of experience, and are ready to help you. Give us a call today!