Let The Professionals at Renegar Construction Plan, Engineer & Construct the Boat House of Your Dreams in NC or SC!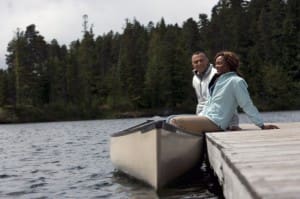 There are two reasons why homeowners choose to build boat houses: to provide protection for their boats and because of the sheer beauty that well-designed and constructed boat houses bring to a waterfront property.
Boat houses protect against the many weather conditions that can damage or shorten the life of a boat, and they can also be built to provide security from vandals and thieves. Boat houses can be designed to house more than just one boat– they can provide a safe haven for other watercrafts, as well, including kayaks, canoes and jet skis. They can be as simple as an open canopy construction, or as elaborate as you want them to be.
Renegar Construction is the optimal choice for construction of boat houses in North and South Carolina, as we build high-quality marine structures that last for years. While this is an important consideration for projects that homeowners do not want to have to constantly repair, it is of the utmost importance for boat houses because they don't just wear out if not constructed properly; they can destroy a boat by falling during a wind storm or other inclement weather.
Because of the usefulness and beauty of boat houses, they are a great addition to homes on Lake Norman and other lakes in North and South Carolina. Boat houses combined with a dock, retaining walls and other marine structures can create a virtual oasis to be enjoyed by your family and can greatly raise the value of the property. Let the professionals at Renegar Construction plan, engineer and construct the boat house of your dreams!
Boat Houses in Lake Hickory, NC