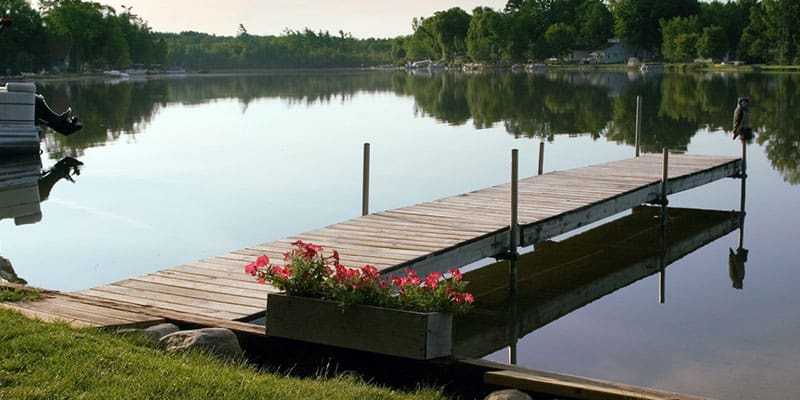 When it comes to pier construction, there are some pros and cons to having temporary piers or permanent ones. The best one for you may depend on several factors. Here are some of the main points of consideration if you are trying to choose between temporary and permanent pier construction.
Benefits of Temporary Piers
Temporary piers are ideal for people whose lake front area has frequent changes in water level. These types of piers will rise and lower with the water, making them more flexible when it comes to variations in water level. Additionally, temporary piers can be ideal when you use your lakefront area sparingly or only during certain seasons. Temporary pier construction allows you to move the pier in and out of the water as needed, preventing potential damage during off-season weather.
Benefits of Permanent Piers
Permanent pier construction is advantageous for those who routinely go boating or use their lakefront property all year long. Additionally, if you have little water level variance, permanent piers can easily withstand the test of time, and you won't have to worry about pulling the pier in and out of the water. Permanent pier construction, done correctly, may also offer a greater return on investment as it may not need repairs as frequently as a temporary pier.
At Renegar Construction, we will be happy to assist you with pier construction whether it is for a temporary or permanent pier. We can discuss the best options for your situation and provide complete construction solutions that leave you with a pier that works for your boating and lakeside enjoyment needs. Contact us today to learn more!