Purchasing and owning a boat slip brings many benefits that have long been recognized in the real estate industry. With the population of boat owners growing, along with the simultaneous increase in demand for boat slips, rental prices are rocketing, and waiting lists for rentals are getting longer.
But savvy boat owners are now reaping the benefits of having their own boat slips. Not only do they provide secure homes for their boats, but boat slips are also a great investment. Take a look at these 3 examples built by the experts at Renegar Construction: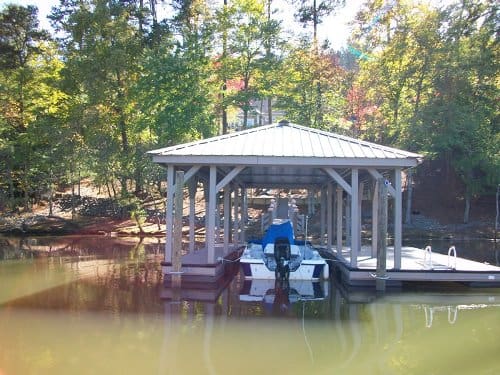 Boat slips can be sold and transferred by deed to investors and individual boat owners. Sometimes the purchase price includes ownership, with other boat slip owners, of common marina areas. These could include facilities such as a store, fuel dock, service center, retail or office space, recreational amenities, parking, restaurant, clubhouse, pool, gym, etc.
There's a club-like ambiance at many facilities, which can also include restrooms, showers, tennis courts, picnic areas, laundry facilities, car and bicycle rentals, and even maintenance and service technicians for boats.
Another major benefit is that if your purchase is financed by a home equity loan, or if the slip and boat can be classed as a second home, the interest is typically tax deductible. Also, real estate taxes relevant to boat slips are tax deductible. Speak with a tax advisor to clarify this issue. What about property taxes for boat slips? Just like any other real estate you may own, taxes must be paid!
Looking for a company that builds boat slips in Lake Norman NC? Contact us at Renegar Construction. Our 15 years of experience combined with our passion for delivering quality service makes us the perfect company to handle your next project!