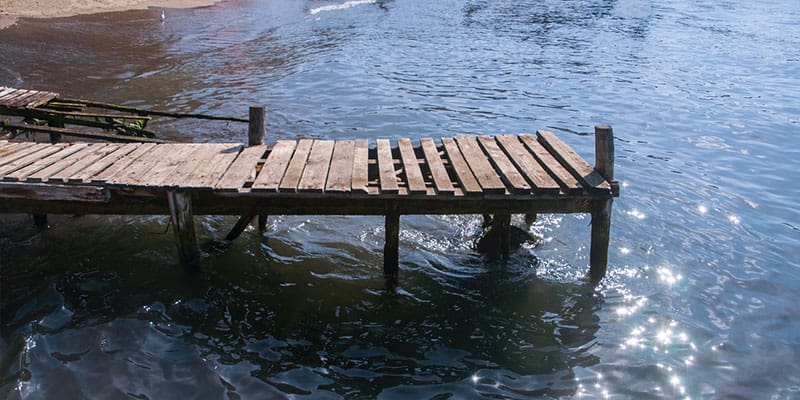 Here at Renegar Construction, we specialize in building and maintaining boat docks, piers, ramps, and slips to help you enjoy as much time on the water as you want. Like everything else, however, these structures will wear out over time and will occasionally need repairs to keep them in good condition. In this article, we'll be going over three signs that you need boat dock repair to help you spot problems early and take care of them before they become serious.
Your dock feels unstable- One clear sign that you need boat dock repair is if the structure starts to feel unstable or shift as you move around on it. While a floating dock is designed to rise and fall with the water level, the dock itself should still feel like it will hold together.
Your dock has visible signs of wear- Another sign that you should call our team at Renegar Construction for boat dock repair is any visible evidence of wear and tear. Examples include things like loose boards, rusty hardware, or sagging supports, all of which can lead to major problems if not dealt with quickly.
Your dock is old – Lastly, even if nothing seems wrong with your dock, it becomes more and more likely that you'll need boat dock repair as your structure gets older. We at Renegar Construction recommend reaching out to a professional contractor to consult about any routine repairs that your dock needs in order to stay sturdy and safe, and to schedule those repairs even if nothing appears to be amiss, as it's better err on the side of caution.