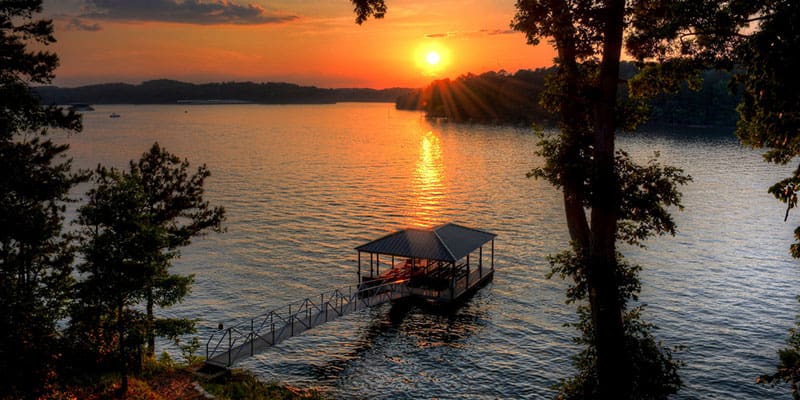 You have the waterfront property, and you own the boat. Do you really need a boat house? Our answer is yes! There are many wonderful benefits of owning a boat house that make the investment well worth it. We highly recommend boat houses for the following reasons:
Privacy – Boat houses provide privacy to you and anyone working with your boat. Depending on the style of boat house you choose, you will have either more or less privacy. If you choose to include walls on your boat house, you will have even more privacy and security.
Protection – Boat houses offer added protection for your boat. Your boat will be out of the elements like the sun and rain.
Value – The value and curb appeal of your property will increase with an attractive and well-made boat house.
Customizable – Boat houses are completely customizable. You can have one built to match the style and color of your home.
Winterization – Boat houses make storage for the winter simple. You won't need to rent a boat slip for the winter months.
Boat houses offer many benefits for your property, family, and boat. The design options are limitless. We are confident that our 15 years of experience will allow us to build a boat house that will enhance the look of your home as well as protect your boat. We can help you every step of the way from designing to building. Give us a call today to further discuss your many options.