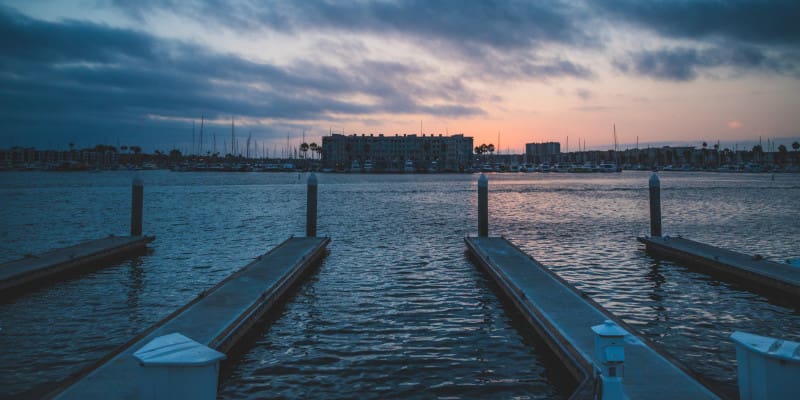 While buying a boat is exciting, it also comes with some important logistical considerations—for example, you will need to consider where you are going to put it when it's not in use. Our team at Renegar Construction specializes in addressing these kinds of questions, as we have extensive experience in building boat docks and boat slips. In this article, we will focus on boat slips, going over what they are and providing some other key information you should know about them.
Boat Slips 101
Essentially, a boat slip is a parking space for your watercraft. It usually consists of a dock with two walkways coming out of it to form a U shape—you pull your boat into the U, tie it up, and then disembark from any side using the convenient walkways.
The Differences Between Docks and Slips
The main difference between a boat dock and a boat slip is the way you approach it. To park your boat at a dock, you need to pull up alongside it, while to park in a boat slip, you can drive the boat straight into the open space.
Are Boat Slips Right for Me?
There are several factors that might incline you to choose boat slips over docks or vice versa. One is your preferred method of approach—do you want to pull up alongside, or do you prefer the convenience of being able to go straight in? Conversely, do you want to be able to pull away easily, or are you willing to put up with having to reverse your boat to get out of the slip? Finally, boat slips are a great choice for anyone who owns multiple vessels, as they give each boat its own individual parking spot.