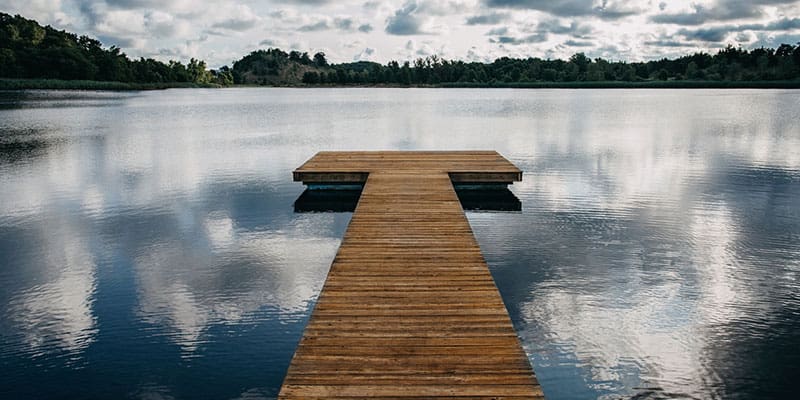 If building a new dock is in your future, then this blog is for you. There are several important things to think about when designing and building docks. Here are our top three things to consider when building docks:
Materials – When you are planning, dreaming of, and designing your dock, you will want to decide on what materials you want to use. There are many materials to choose from, like pressure-treated wood and polyurethane dock options. The look you are hoping for, your budget, and the terrain of where it will be built will help you determine the materials to choose.
Shape – There are many options for the shape of your dock. You may want to consider a non-traditional shape that will set your dock apart from the rest.
Dock Height – Your dock's height or distance from the water is an important factor to think about. Too low, and a portion of your deck will be underwater, which can lead to many issues and early deterioration. Too high, and getting in/out of your boat may be challenging.
Once you have decided on the best materials, shape, and height of your dock, you are just about ready to have your dock built. The great thing about hiring our team at Renegar Construction for all of your dock needs is that we are here to help you every step of the way. We can help make suggestions for dock materials, shape, and height. We are here to help you get the exact dock of your dreams. Give us a call today to further discuss what you are hoping for in a dock.