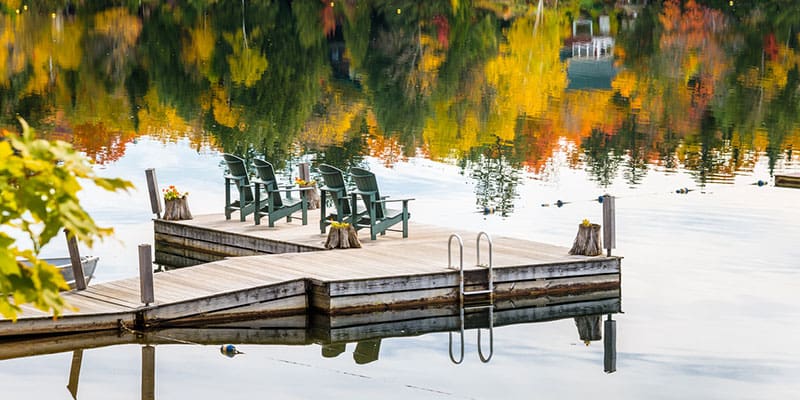 Spending time in your boat on the water is so much fun. You can take a leisurely cruise around the lake or river, enjoying the fresh air and beautiful atmosphere. You can waterski, wakeboard, or do any other fun recreational water activities. You can also take a picnic on the boat and have a great time eating out on the water. No matter what you decide to do, you always need a place to safely tie your boat up to make sure it does not drift away or get damaged. Floating docks are the perfect solution!
Floating docks can be built almost anywhere the conditions are suitable. Hiring a company like ours to build your floating dock is a good idea because we will be able to help you determine if you have the proper space for a floating dock. We will also know the best way to build the dock and anchor it to the bottom of the lake. It is important that the dock be built soundly and with good craftsmanship. This will ensure that the dock will last for many, many years. It is also important to select the proper decking materials that will be good around water and not crack, splinter, or rot. When you select quality materials, you get a quality product that is made to withstand the weather and the conditions it is built in.
Contact us today at Renegar Construction if you are interested in learning more about floating docks and having one built for you. We have a lot of experience building floating docks, and it shows in our work. If you already have a floating dock, but it is in need of repairs, we can also do that for you. We do jobs of all sizes; nothing is too big or too small.