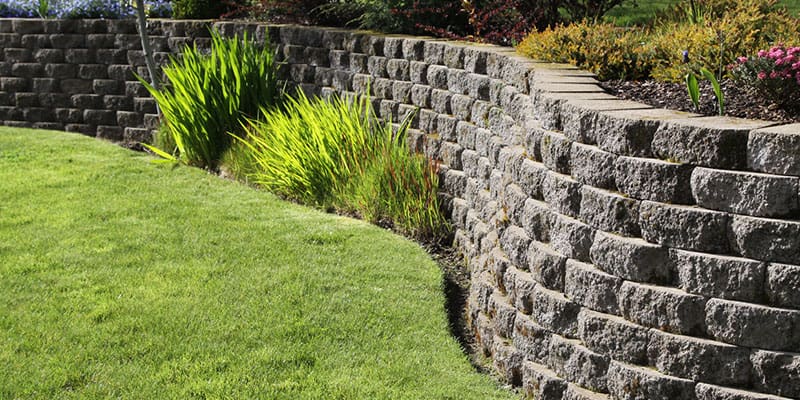 Here at Renegar Construction, we specialize in retaining walls. Retaining walls are more than something attractive to look at. They usually have a very important function. Many homeowners are choosing to install retaining walls for the incredible benefits they offer. Some of these benefits are:
Attractive – When done correctly, retaining walls can add an attractive element to your landscaping. There are many beautiful materials that can be used to create a retaining wall. Some popular materials are bricks, concrete, boulders, and wood.
Boundary Marker – Retaining walls are an excellent way to provide a solid line between your property and your neighbors' properties.
Limit soil erosion – There are many reasons for soil erosion, from rainfall to wind. No matter the cause of the erosion, there is a great way to slow down and even eliminate the problematic erosion. Retaining walls are an excellent way to limit the effects of erosion.
Increased value – When a retaining wall is done right and is used as a design element, your property value will likely increase. This is a great way to not only increase the beauty of your landscaping, but also increase the value of your home.
No matter your reasons for wanting a retaining wall, we are confident that we will be able to create one that will enhance your property and help to prevent erosion problems. Give us a call today to start discussing your many options. We can help you every step of the way from planning and designing to installation.