For a variety of reasons, you may need to build a retaining wall on your lakefront property. Maybe you want to create a flat recreational space where you can place decorative elements and outdoor furniture. Or perhaps you want to deal with an erosion issue that's eating away at the shoreline.
Whatever your reasons, there are a few things to consider.
A number of construction materials can be used for retaining walls. These include concrete blocks (contemporary mortarless stacked blocks or traditional mortar), poured concrete, stacked blocks, wood, classic cut stone, reinforced earth, specialty blocks, or even modern glass. However, reinforced earth might be the best choice for waterfront retaining walls because they are less likely to impact a shoreline's natural filtering capabilities and less likely to interfere with wildlife.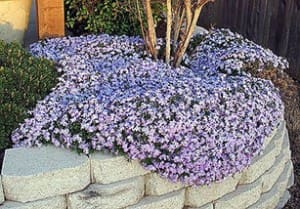 The aesthetic appeal of waterfront retaining walls made of concrete blocks can be improved with a variety of add-ons. You could plant something like phlox to create a softer look, or other species that naturally cascade over the wall to give a unified appearance.
But be sure to use plants with roots that won't interfere with the wall's stability. For example, roots of shrubbery or a tree planted too close to the wall will soon push against it, loosening its grip on the shore.
From dock systems and seawalls to rip rap, floating docks, retaining walls and dredging services, we can help with any project in the Lake Norman and Lake Hickory areas of NC. Give us a call at Renegar Construction today for more information.
Save