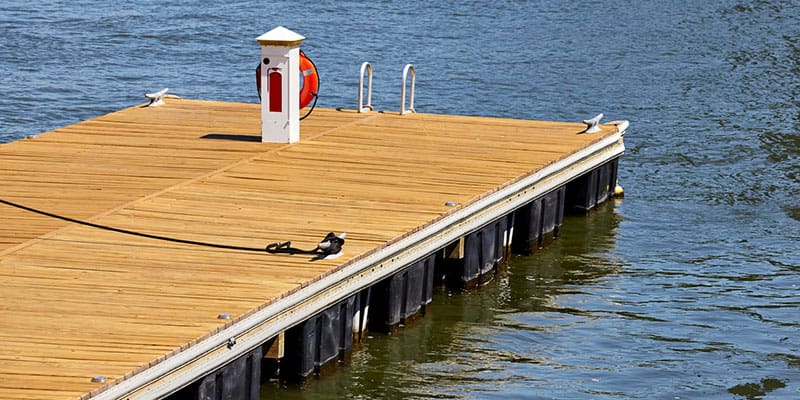 If you like to get out on the water and are lucky enough to own waterfront property, a private dock is a wise investment. However, it can be difficult to know which docking system is right for your needs. Here at Renegar Construction, we have the necessary experience to help you decide which of our dock systems is best for your situation, and to help make this decision easier, we'll be covering the basics of a few of these systems here in this article.
Floating Docks– One of the most popular and versatile types of dock system that we offer here at Renegar Construction is a floating dock. As the name states, these docks are designed to float on top of the water, allowing them to rise and fall with the changing levels. They are ideal for any sea, river, or lake beds that can't support a fixed dock, and have fewer permitting requirements due to their simplicity and ease of installation.
Piling Docks– Another type of dock system is known as a piling dock. These docks are constructed by driving wooden beams, or pilings, deep into the earth under the water. The dock itself is then attached to the pilings using a system of hoops or rollers that allows the platform to rise and fall with the changing water level. They work best for larger boats due to the additional stability.
Pipe Docks– Pipe docks are similar to piling docks, but typically use aluminum frames for their supports rather than wooden beams. This makes them less stable than piling dock systems, but also less expensive to install. We at Renegar Construction recommend these docks for shallow water.