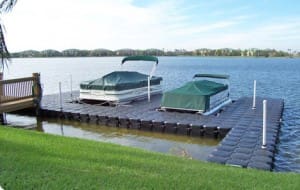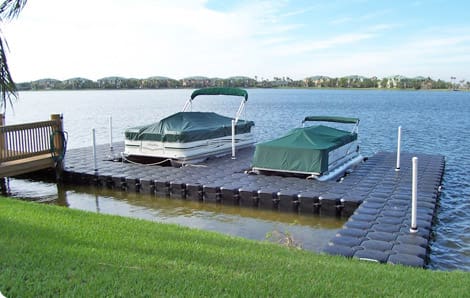 Every lakefront residential system should be as individual as you are, capturing the essence of your outdoor and waterfront lifestyle, combined with a touch of luxury! Our floating dock systems are engineered and designed to the last detail, factoring in conditions such as weather, wind, size of the vessel, and geological conditions to ensure you benefit from your surroundings and your site.
If you are lucky enough to own a lakefront property, you'll know that construction of a dock is vital in realizing maximum value and lifestyle enjoyment.
In fact, most lakefront property owners say that the quality of access for swimming, fishing and boating, as well as other recreational activities, is the cornerstone of their overall experience of living on the water. The benefits of a floating dock include secure and convenient moorage, easy access to water, and increased property value.
Our dock designs offer the ultimate in longevity, safety and stability to ensure that your lakefront lifestyle is enhanced to the max. In addition, we can design ramps or gangways to meet your needs. With us, you'll get innovative features and precision engineering that complement your beautiful surroundings. We deliver low maintenance, durable systems to marina operators and residential dock owners alike. For us, there's no such thing as a marine construction job that's too big or too small.
From dock systems and seawalls to rip rap, floating docks, retaining walls and dredging services, we can help with any project in the Lake Norman and Lake Hickory areas of NC. Give us a call at Renegar Construction today for more information.